Listing Details
Photos (30) / Map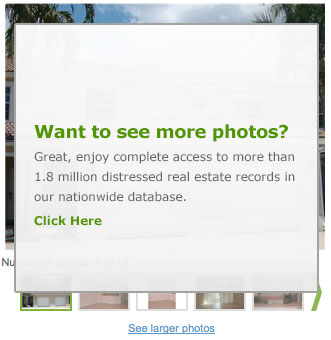 3 Beds | 3 Baths
As-is Deal
Listing ID: 53201939
$287,000

Save Listing
This is an inactive As-Is Deal located in

Pahoa

,

Hawaii

. Properties on www.foreclosurefreesearch.com are typically available for deep discounts that can often reach 50 percent or more!
View complete details, including photos, street address, contact information and more - Get total access!
Click here for more details
.
Sign Up Now!
Property Classification

Classification Id

:

Wholesale Houses

Classification Desc

:

Purchase a property for a significant discount - usually in need of some repair or updating from a homeowner, Realtor® or investor who needs to sell quickly. This is your opportunity to fix up a home and move into it or sell it for a profit.

Property Information

Description:

Great find 3 bedroom, 3 bath home near the ocean-$287,000. So close you can hear the waves crashing on the cliffs.

Two-story design with a unique floor plan that includes two separate entrances.

First floor features living space including 2 bedrooms, 1 bath in 1044 square feet of living space.

Second floor includes one ample generous master bedroom, 2 baths 1,008 square feet of living space, plus a fully covered 360 square foot lanai overlooking the park-like backyard.

Separate laundry facilities are located in first-floor closet, inside the 324 square foot covered parking area.

Home has a total of 2,736 square feet under roof and is being sold furnished.

The entire roof was replaced in 2015.

There are peek-a-boo ocean views from the property.

Nicely landscaped 8,495 square foot lot. Property backs up to Coastal Puna Parkway, and is around the corner from the oceanfront Kahakai park (County of Hawaii).

This is your opportunity to live in the sunbelt of Hawaiian Parks subdivision on the Big Island of Hawaii and experience all that Puna and East Hawaii have to offer.

This property is serviced by Hawaiian Beaches Water Company, U.S. Postal Service, Spectrum Cable TV/Internet, Hawaiian Telcom Phone, and Hawaii Electric Light Company (HELCO).

Property to be sold As-Is.

This home is a short drive to Pahoa Town, and about 7 miles away from the new Puna Kai Shopping Center opening Fall 2019. Copyright 2020 Hawaii Information Service. All rights reserved. All information provided by the listing agent/broker is deemed reliable but is not guaranteed and should be independently verified.

Property Tax Roll

Subdivision

:

Hawaiian Parks Subdivision
FIRST STEPS:
Deals
Foreclosurefreesearch.com is the best place on the Web to discover unbelievable real estate deals.
Many of these "diamonds in the rough" are often priced well below market value because the properties need to be fixed up or have recently been rehabilitated.
Often referred to as handyman specials, these properties represent enormous potential because it often costs very little to refurbish - and perhaps even "flip" - them in a few weeks for significant savings... or profits.
Indeed, Fixer-upper homes and rehab properties are generally ideal properties to purchase, repair and resell because it can usually be done quickly and inexpensively.
And the return on investment can be huge.
Sometimes, all it takes is a good scrubbing, new carpets, a few coats of fresh paint and some landscaping to turn a handyman special into a beautiful home.
Naturally, every situation is different and requires a good deal of research — not only on the home, but also the surrounding neighborhood. For best results, use Foreclosurefreesearch.com to identify several listings in your area. Then, take the time to decide on opportunity that is right for you.
The handyman special that you can fix up — or buy — in the shortest amount of time and resell quickly for profit is the one that you should pursue.
Because then you have found yourself a true diamond in the rough.