Listing Details
Photos (22) / Map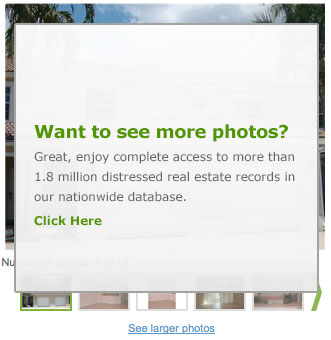 4 Beds | 3 Baths | 1,944 sq. ft.
Foreclosure
Listing ID: 52483262
$160,000

Save Listing
Properties listed as foreclosures have passed the point of auction or public sale. Because the properties were not sold at auction, the lender is now the owner and is engaged in the process of marketing and selling them to potential buyers. The longer lenders own properties, however, the more eager they become to sell, often at reduced prices. For more check out 'First Steps' below.
Sign Up Now!
Property Information

| | |
| --- | --- |
| Air Conditioning: | Central A/C |

| | |
| --- | --- |
| Description: | H.U.D. Home. Re-List Available 7.3.19. Bid deadline: Daily by 11:59 PM Central Time until sold. Year Built: 2005, Lot Size: 6,403.00. 4 Bedrooms, 2.5 Baths. Interior Square Feet: 1,944, as per appraiser. (IE) Insured w/ Escrow Repairs. Eligible for FHA 203K. Finance Terms: FHA, Cash, and Conv. Sold "AS IS" by elec. bid only. ************************************************* Sitting in the shadows of Braeburn Heights in very close proximity to the College of New Jersey is this remarkable HUD home. Located on a corner lot with a beautifully landscaped rear yard is this newer construction Colonial, that towers above many Cape Cods in this vicinity. Inside, you'll find a stainless-steel appliance package adorning a center island kitchen that overlooks a rear deck, and stamped paver patio. The corner lot feature makes the rear yard expansive and comfortable, offering security and privacy with partially fenced PVC that affronts the Parkside Avenue cross thoroughfare. The locked shed is perfect for pool equipment or garden wares, and is located next to a very nice vegetable garden, or dog run, depending on your preferences. Back inside, the airy kitchen overlooks a quiet dining area with several egresses to a formal living room that features a gas log fireplace for cold winter nights, or summer Smores sleepovers. The first-floor half bath is found off of the central interior entry, and is easily accessed from the front, or rear of this lovely home. The entire first and second floor is kept cool by a large tonnage central air handler, and makes you wonder if you ever need to go outside ever again. The Living Room area also offers yet another corner view of the above ground pool, and is perfect for large gatherings, or formal affairs. Upstairs, you'll find very nicely apportioned bedrooms, and two more full baths. The Master Bedroom bath is exclusive, and incorporates a deep jacuzzi tub, for soaking or bubbly experiences. This tremendous home won't last long, so make your plans to visit before it's too late. *************************************** Property is NOT located in a FEMA Special Flood Hazard Area but is listed as a moderate to low flood risk. Please refer to www.floodtools.com for additional information regarding flood zones and insurance, State law requires Smoke/ Carbon Monoxide detectors be installed for properties having combustible fuel heaters/furnaces, fireplaces, hot water heaters, clothes dryers, cooking appliances, or an attached garage, but seller (HUD) is exempt from this requirement as a Federal Entity. Repairs: Exposed sub floor. Worn and damaged carpeting, Missing light fixtures. ************************************** For all bids accepted on or after October 1, 2016, the following incentives are available on properties within the Philadelphia HOC region (3P states): Buyers: $100 down payment on HUD Homes financed with FHA-insured financing. Agents: Real estate selling agents (agent for buyer) get $500 for every HUD Home purchased with an FHA Rehab 203(k) loan. HUD homes being purchased with FHA financing may currently be available for HUDs $100.00 down payment program. To be able to take advantage of this great program, purchasers must be Owner Occupants, and use FHA financing to purchase HUD eligible $100 down properties. $100.00 Down Payment is a Limited time opportunity, and buyers must choose their own lenders. (Normal down payments for FHA home loan is 3.5%). The main reason HUD offers the $100 down payment program is to sell HUD foreclosed homes fast and to also to get owner-occupants into these homes. See attached addendum & Disclosures. For additional information contact the agent of your choice. Copyright 2019 Bright MLS. All rights reserved. All information provided by the listing agent/broker is deemed reliable but is not guaranteed and should be independently verified. |

Property Tax Roll

Subdivision

:

None Available

| | |
| --- | --- |
| School District: | EWING TOWNSHIP PUBLIC SCHOOLS |

| | |
| --- | --- |
| Property Type: | Single Family Dwelling |

County Tax Roll

| | |
| --- | --- |
| Exterior Wall Type: | FRAME |

| | |
| --- | --- |
| APN: | 02-00073-0000-00001-0001 |

Property Type

:

Single Family Residence

NEW

Credit Information Center

| | |
| --- | --- |
| Are you the victim of identity theft?: | Find out |
Listing History
| Start Date | End Date | Listing Type | |
| --- | --- | --- | --- |
| 09/02/09 | 06/29/10 | Preforeclosure | View now |
FIRST STEPS:
Foreclosures
You've identified an ideal foreclosure property. Now what?
Properties listed as foreclosures have passed the point of auction or public sale. Because the properties were not sold at auction, the lender is now the owner and is engaged in the process of marketing and selling them to potential buyers.
A property will most likely be listed with a Realtor® who can assist you with submitting an offer.
Contact the listing broker's office as soon as possible to learn about how to visit the property, make offers, and close a transaction. For your convenience, this contact information is located to your left under the property's "Contact Information" header.
This is a big investment. Therefore, learn as much as you can about the property, lender, loan amount and expenses the lender wants to recover.
Once you've gathered this information, it's time to make an informed offer.
Always keep in mind that the seller's primary objective is to recover the amount of the loan balance that was not paid by the previous homeowner, as well as the costs of the foreclosure action and other expenses.
However, the longer lenders own properties, the more eager they become to sell them, often at reduced prices.