Listing Details
Photos (14) / Map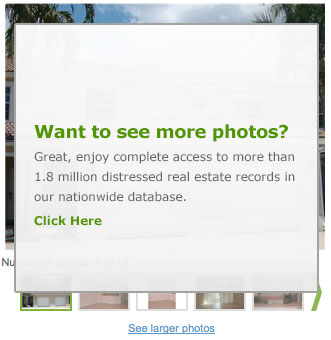 3 Beds | 1 Bath | 790 sq. ft.
Fixer Upper
Listing ID: 54833676
$490,000

Save Listing
This is an inactive Fixer Upper located in

Makawao

,

Hawaii

. Properties on www.foreclosurefreesearch.com are typically available for deep discounts that can often reach 50 percent or more!
View complete details, including photos, street address, contact information and more - Get total access!
Click here for more details
.
Sign Up Now!
Property Classification

Classification Id

:

Motivated Seller

Classification Desc

:

These homeowners have indicated they want to get out of their homes fast, creating unbelievable opportunities to purchase real estate at significant discounts.

Property Information

| | |
| --- | --- |
| Description: | Investors special! Don't miss this RARE OPPORTUNITY to own a home on Maui with a current floorplan consisting of a 3bd/1bth, 1bd/1bth and Studio plus a detached garage! The property is connected to county water and sewer so no need to worry about replacing a cesspool or water catchment. There are multiple yards, 2 driveways and areas for storage. This is a great rental investment property that has a great potential to build you wealth. You can live in one unit and rent out the others! It does need work and is a fixer upper but could easily cash flow! Call your favorite agent today to set up a private showing. Copyright 2020 Realtors ® Association of Maui, Inc. All rights reserved. All information provided by the listing agent/broker is deemed reliable but is not guaranteed and should be independently verified. |

Property Tax Roll

Subdivision

:

HALIIMAILE VILLAGE

| | |
| --- | --- |
| Property Type: | Single Family Dwelling |

County Tax Roll

| | |
| --- | --- |
| Construction Type: | WOOD/STEEL |

| | |
| --- | --- |
| Exterior Wall Type: | PLYWOOD |

| | |
| --- | --- |
| Roof Material: | CORRUGATED IRON |

Property Type

:

Single Family Residence

| | |
| --- | --- |
| Subdivision: | HALIIMAILE VILLAGE |
Contact Information

| | |
| --- | --- |
| Agent Company: | Hawaii Real Estate Team |

| | |
| --- | --- |
| Agent Name: | Mark Guagliardo |

| | |
| --- | --- |
| Agent Company Address: | 1043 Makawao Ave |

| | |
| --- | --- |
| Agent Company City: | Makawao |

| | |
| --- | --- |
| Agent Company Phone: | (808) 747-9670 |

| | |
| --- | --- |
| Agent Phone: | (808) 747-9670 |