Listing Details
Photos (0) / Map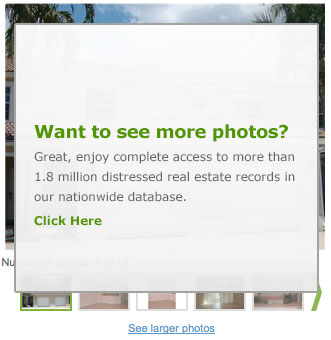 City Owned
Listing ID: 50229219

Save Listing
This is an inactive City Owned located in

Jacksonville

,

Florida

. Properties on www.foreclosurefreesearch.com are typically available for deep discounts that can often reach 50 percent or more!
View complete details, including photos, street address, contact information and more - Get total access!
Click here for more details
.
Sign Up Now!
AVM Analysis

Valuation Estimate

:

$3,150

| | |
| --- | --- |
| Disclaimer: | This AVM value is not an appraisal, it is based on previous sales in the area. |

NEW

Credit Information Center

| | |
| --- | --- |
| Are you the victim of identity theft?: | Find out |
Mortgage Information

Estimated Monthly Payment:

Payment Information


Find the lowest rates from
ethical lenders on Loan.com

Contact Information

| | |
| --- | --- |
| Primary Contact: | Housing and Community Development Division |

| | |
| --- | --- |
| Primary Phone: | (904) 255-8200 |