Listing Details
Photos (1) / Map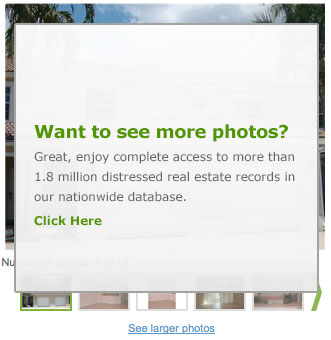 As-is Deal
Listing ID: 52813738
$525,000

Save Listing
This is an inactive As-Is Deal located in

Mount Rainier

,

Maryland

. Properties on www.foreclosurefreesearch.com are typically available for deep discounts that can often reach 50 percent or more!
View complete details, including photos, street address, contact information and more - Get total access!
Click here for more details
.
Sign Up Now!
Property Classification

Classification Id

:

Wholesale Houses

Classification Desc

:

Purchase a property for a significant discount - usually in need of some repair or updating from a homeowner, Realtor® or investor who needs to sell quickly. This is your opportunity to fix up a home and move into it or sell it for a profit.

Property Information

| | |
| --- | --- |
| Air Conditioning: | Central A/C |

| | |
| --- | --- |
| Description: | The City of Mount Rainier, MD, is located 4 miles from downtown Washington D.C. connecting to three other municipalities, Gateway, Brentwood, and Hyattsville. The City is Vibrant Attracting New Comers who are Looking for New Opportunities in a city that is growing and in the process of renewal. Mount Rainier is a Historic and Charming Residential and Commercial Community of apartments, single-family homes, with a vibrant pedestrian and walkable-friendly business district. The City is the hub of Arts and Culture in the Gateway Arts District. The Building is a 2 Story Building located at 4007 34th Street with a myriad of possibilities imaginable both upstairs and down, just for a new buyer to enjoy. The property is currently a Boutique and has served as a Shining Light in the Shopping District as Nicey's Boutique for over 20 years. The Current Owners have prized themselves on keeping the building in Excellent Move-In Condition with a New Roof and Ceiling and who has Brought Life to this Quant Shopping District. The property is being SOLD AS-IS! The Business owners would like to Rent Back to Liquidate the Contents if possible, not a must! By Appt Only, Mon, Tues, Wed, Thurs & Fri 9-11 AM. NO SHOWINGS ON SAT & SUN! PLEASE RESPECT THIS TIMING! tHANKS SO MUCH! Copyright 2019 Bright MLS. All rights reserved. All information provided by the listing agent/broker is deemed reliable but is not guaranteed and should be independently verified. |

Property Tax Roll

| | |
| --- | --- |
| Property Type: | Commercial |

County Tax Roll

Property Type

:

Commercial

NEW

Credit Information Center

| | |
| --- | --- |
| Are you the victim of identity theft?: | Find out |
FIRST STEPS:
Deals
Foreclosurefreesearch.com is the best place on the Web to discover unbelievable real estate deals.
Many of these "diamonds in the rough" are often priced well below market value because the properties need to be fixed up or have recently been rehabilitated.
Often referred to as handyman specials, these properties represent enormous potential because it often costs very little to refurbish - and perhaps even "flip" - them in a few weeks for significant savings... or profits.
Indeed, Fixer-upper homes and rehab properties are generally ideal properties to purchase, repair and resell because it can usually be done quickly and inexpensively.
And the return on investment can be huge.
Sometimes, all it takes is a good scrubbing, new carpets, a few coats of fresh paint and some landscaping to turn a handyman special into a beautiful home.
Naturally, every situation is different and requires a good deal of research — not only on the home, but also the surrounding neighborhood. For best results, use Foreclosurefreesearch.com to identify several listings in your area. Then, take the time to decide on opportunity that is right for you.
The handyman special that you can fix up — or buy — in the shortest amount of time and resell quickly for profit is the one that you should pursue.
Because then you have found yourself a true diamond in the rough.